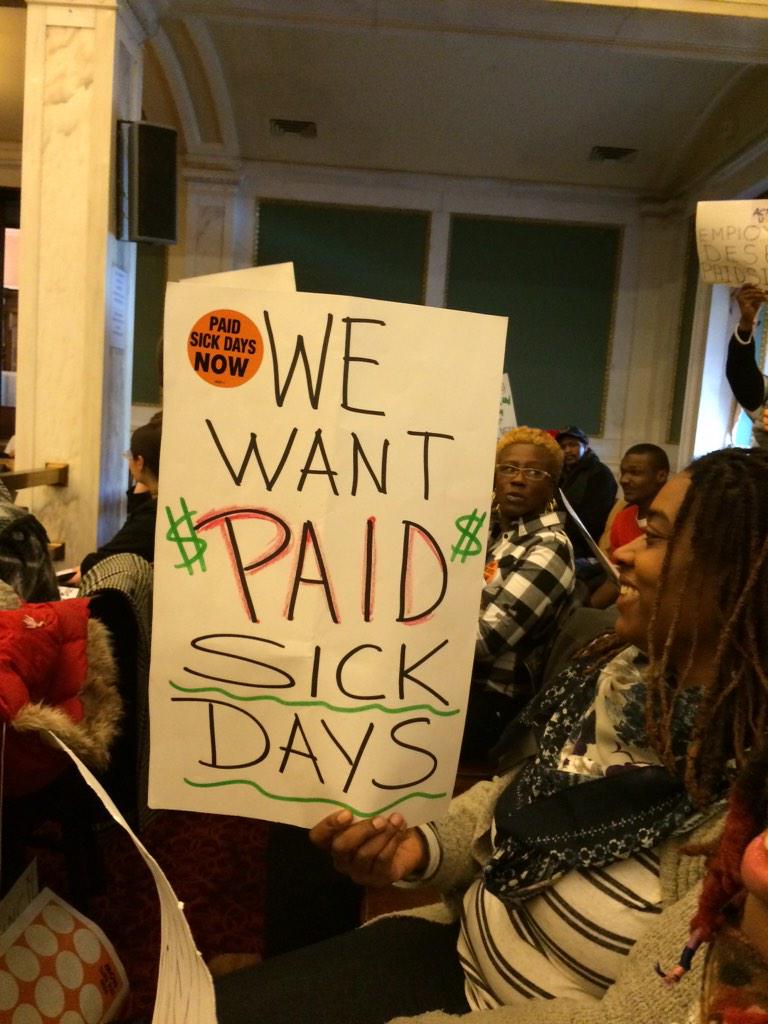 Ahead of City Council Hearing,
Philly Working Families, Business Owners Call for Passage of Earned Sick Days Law
Comes on the Heels of President's State of the Union Call for Cities and States to Take Action on Paid Sick Days
Philadelphia, PA – Philadelphia working families, business owners, advocates and experts urged the City Council to pass a paid sick days bill to ensure Philadelphia workers can succeed as caregivers and providers ahead of a Public Health and Human Services Committee hearing . This comes on the heels of President Obama's State of the Union call for cities and states to take action on paid sick days.
"The City Council has an important opportunity to heed President Obama's call and pass an earned sick days law to help Philadelphians succeed as caregivers and providers," said Marianne Bellesorte, Vice President of Policy, Strategy, and Communications at PathWays PA and a leader of the Coalition for Healthy Families and Workplaces. "Passing this bill is not just the right thing to do; it's the right thing to do for public health, working families' financial stability and our local economy. Today's hearing is an important step toward making Philadelphia the 16th city in the United States to guarantee workers this basic right."
For nearly 200,000 hard working Philadelphians, getting sick or staying home to care for a sick family member means loss of income and the risk of losing a job. The lack of paid sick days for Philadelphia workers put the public health at risk and hurts the economy. Nearly one quarter of adults in the US have been fired or threatened with job loss for taking time off to recover from illness or care for a sick loved one. For a low-income family without paid sick days, going just
3.5 days without wages is the equivalent to losing a month's groceries.
These laws, when implemented, have also had great success and enjoy broad popularity. Studies of paid sick days laws passed in
San Francisco
and
Seattle
have shown no negative impact on local economies, and both cities outpaced neighbors that lacked earned sick time protection.
A recent poll of likely voters
showed overwhelming support for paid sick days and other workplace laws that allow families to balance the increasing demands of work and family.
The Philadelphia City Council previously passed a paid sick days bill twice, but each has been vetoed by Mayor Nutter. But in June, the Mayor created a task force to examine paid sick days policies, and it made recommendations for a paid sick days law in December.
###